Top Mobile Detailing chula Vista Company.  Near U Detailing Pro Chula Vista is superior to all other mobile detailing companies due our professional staff. Our pristine approach to washing and detailing vehicles is combined with a professional and experienced staff. We Are Just a Call Away and also mobile to better serve you. We work professionally to get your car to have the best restoration .We will travel to any direction our clients need.
Mobile Detailing Chula Vista
Our Company uses only the best and safest cleaning products to get the job done,perfection in attention to detail, supreme flexibility. At Near U Mobile Auto Detailing Chula Vista we offer a multitude of services to fit every need and budget and provide the best service possible. Detailing is our specialty. Cars, trucks, motorcycles,boats, trailers etc.. Services offered include; clay oxidation/over spray removal,Teflon application, scratch/ swirl/ water spot removal, plastic molding re-hydration, wheel/rim polish, upholstery; steam cleaning/ stain removal/ shampooing,orbital or hand wax application (liquid, cream, and paste), exterior polish and buff, glass & chrome polish, headliner cleaning, carpet; protection/ shampooing, leather cleaning & conditioning and more!
The best Mobile detailing in Chula Vista, we specialize in detailing, washing and shine your vehicle, we are the most suitable to restore your car and make you feel very good with the investment you give your car.
We have highly trained detailers to the level of every customer's expectations. Do not miss the opportunity to look at your car as if it were a new one, with the best job and the best price that only detailbroski can give you.
You just need to give us the address and Detailbroski will go where your car is, you are not charged the trip.
Call Now to inquire about our offers.
If you live in Chula Vista, CA, or in any of the surrounding neighborhoods, and need the assistance of a professional and highly qualified mobile detailing service provider detailing, feel free to contact Near U Mobile Auto Detailing immediately! Our mobile detail is equipped with the best tools and our team guarantees your complete satisfaction.
With us you will have the best satisfaction, the best offers and the best work, we are a company dedicated to customer satisfaction. We work with your car with extreme care to protect it from bumps or scratches, giving you the best service and leaving your car like new. Do not hesitate to call and check how your car can look like new, release a new car with Detailbroski.
Detailbroski was created as a company dedicated to the care and service of automobiles .complicit with customer satisfaction.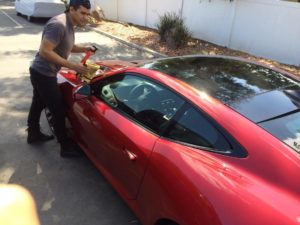 Trust us to take great care of your car investment with the right service, the right resources, and the right prices.  Whether it's your home, office, or commercial business Near U Mobile Car Detailing Chula Vista will meet you and your vehicle at your destination. Our desire to exceed expectations continues year after year
We provide a very high-quality service with 100% customer satisfaction. Call now! and check the best restoration for your vehicle.
Find us On Social Media